Steven Wikert
| | | |
| --- | --- | --- |
| | Steven Wikert | |
Email addresses have been transformed to prevent 'email harvesting' by spammers. You can no longer click on an email address to create an email. You will need to reconstruct the address in your email program. Example: spammers at spam dot com should become spammers@spam.com
| | |
| --- | --- |
| Full Name While at IFHS | Steven Wikert |
| Current Full Name | Steven Wikert |
| Home Address/City/State/Zip | 110 West 16th Street, Cedar Falls, Iowa 50613 |
| Home Phone | 319-277-6390 |
| Home Fax | |
| Personal Email | smwikert at cfu dot net |
| Personal WWW Page | |
| Significant Other | Mary (McMurray) Wikert |
| Children/Grandchildren | Children: Solomon b.1977, Spencer b.1981 Grandchildren: Sarah b.2006 |
| Occupation | Art Teacher |
| Company | Waterloo Community Schools |
| Work Address/City/State/Zip | Waterloo, Iowa |
| Work Phone | |
| Work Fax | |
| Work Email | |
| Work WWW Page | |
Biographical Information:
I was born in Iowa Falls and attended school there until 1967 when my parents moved to Charles City where I spent my Junior and Senior years in high school. This would explain why I am not in the IFHS yearbook. Obviously I feel a connection to both IF and CC. I went to Kindergarten at West and North Stoddard School where I remained through 4th grade. I had 5th grade at Central elementary and then had 6th grade again at North Stoddard. I went to IFJH but had 8th grade while living in Greene, New York but returned to 9th grade in IF.
I still remember all my elementary teacher's names. See if these ring a bell. 1st grade Miss Bell, 2nd Grade Miss McFadden, 3rd grade Miss. West, 4th grade Miss Wolfe, 5th Grade Miss Mott, 6th grade Miss Grant. My younger son actually had Miss Wolfe for an elementary teacher when he attended Price Lab School here in Cedar Falls. She still remembered me she said. She presently lives in Cedar Falls and is retired.
Only 10 days after high school graduation I entered the US Navy. I did one tour and reached the rank of Torpedoman 2nd Class Petty Officer (E-5). One notable place I was stationed was Danang, Vietnam (1970-1971). I was stationed on shore at the Naval Support Facility and was a military police officer in jeep units which was probably the most dangerous duty you could pull at that time at NSF Danang. Right in the middle of all this I was married to Mary McMurray of Marshalltown on December 22, 1970. We are still married and going strong. We are both artists and art teachers. Our two boys have moved away now but we have 2 spoiled rotten cats that share our home in Cedar Falls where we have lived since 1977.
After the service I went to college on the GI bill and now have a BA in Art/Speech Education (1976), an MA in Communications/Public Relations (1990), and an Advanced Studies Certificate in Educational Administration(33 semester hours past the MA)(1993). I picked up an additional 15 hours of credit making my total an MA plus 47 semester hours graduate credit. I never in a thousand years thought I would attend this much college when you consider my father had only an 8th grade education, my mother only a 10th grade.
I taught speech and art for one year at HS level and then moved to Cedar Falls to become the Cultural Director for the City of Cedar Falls. There I started Cedar Falls Community Theater, a local arts council, developed one of the largest artist-in-residence programs in the state, managed 3 art galleries and ran 100's of cultural programs each year. This I did for 10 years and then went back into teaching where I have been since 1988. I have had the opportunity to teach all grade levels K-12. In 1998 I received the McElroy Trust Gold Star Award for Outstanding Teaching. My wife and are are both retired. Teaching is not getting easier. People coming into the profession will need a lot of energy to keep up with today's children.
My wife and I are avid antique collectors and as a result we have co-authored four books on antique photography. The series is entitled "Cherish Me Always" These books show antique photography of children with their most cherished items such as teddy bears, dolls, animals and pets, and at Christmas time. They were published by Hobby House Press who has now gone out of business. You can search the net to see what they look like but, they are only being sold by my wife and I or a company called Theriaults.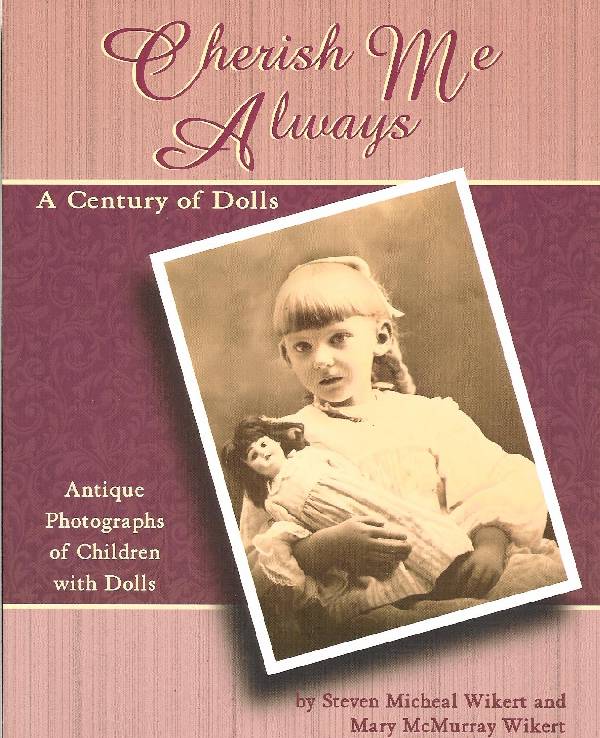 Another love we have is our walled English/French garden. Several years ago we were on the Cedar Falls Garden Tour. I also enjoy working with wood.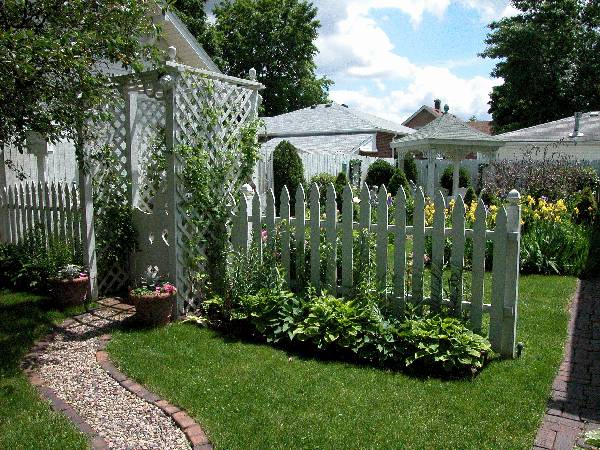 We both love living in Cedar Falls and feel it is a great town and do not expect to be moving.