July 20, 1948~January 27, 2021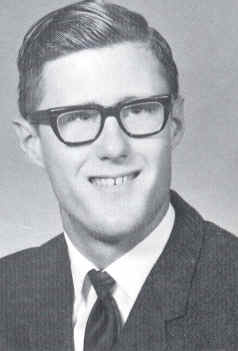 John Eugene Rewerts, 72 of Iowa Falls, passed away peacefully Wednesday, January 27, 2021, from complications following Covid19 at the Hansen Family Hospital, Iowa Falls, Iowa. A celebration of life will be announced at a later date.  Memorials may be directed to: Carol Rewerts 14394 Hwy 65 Trlr. #68, Iowa Falls, Iowa. John Eugene Rewerts was born July 20, 1948, in Iowa City, Iowa the son of George Leonard and Doris (Bates) Rewerts. He graduated from Iowa Falls High School with the class of 1969. John served in the U.S. Navy. On June 10, 1975, John was united in marriage to Carol Susan King at  her parents home in Iowa Falls, Iowa. John was employed by United Hydraulics, Concrete Products, Culligan, and JLM Trucking. John enjoyed being with his many friends and family. He also enjoyed fishing, driving trucks, and Iowa Hawkeye football and basketball games. John is survived by his wife of 45 years Carol Rewerts; his sisters: Kathy Newton of Iowa Falls, Mary (Jim) Schafer of Polk City, Iowa, Linda Rewerts of Buckeye, Iowa; three sisters-in-law Janann King of Ames, Iowa, Peg (Ron) Osborn of Dixon, Illinois, and Sally Conklin of Appleton, Wisconsin; one special niece Emily Conklin and many other nieces and nephews and great nieces and nephews.
John was preceded in death by his parents.