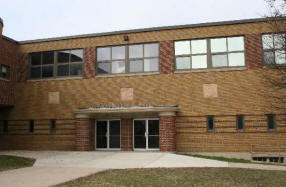 50th Reunion Is Coming
September 2018
Class of 1969:
It's been 4 years since our last reunion and time to think about our 50th Reunion in 2019. 50th? I remember my Dad going to his 50th high school reunion and I thought, "Boy that's old." Well – here we are…older but I am sure wiser.
Several people had asked if we could schedule our reunion on a date other than the Fourth of July weekend. We've decided to move our reunion to September 13th and 14th, 2019. We have reserved space for the evening of September 13 at the 503 Bar (503 Estes Street). This will provide us the opportunity to meet and greet and have some quiet conversation and catch up on the last 50 years.
On Saturday morning, September 14th we are planning our Classmate Memorial Service at the Iowa Falls High School Class of 1969 Walking Arboretum at Calkin's Nature Center. We plan to dedicate all our trees so that the last surviving classmate doesn't have to plant their own tree. This time we will be honoring Greg Bitters, Merle Christensen, Larry Diebler, Randy Jedele, Mark Johnson, Dave Oppold, John Pommrehn, and Marla Silvey in addition to those already honored at previous reunions. On Saturday evening we will convene at the Country Club for dining and dancing (as our artificial knees and hips permit). We are planning on recognizing the veterans from our class with a brief ceremony presenting a pin and certificate. The veterans must be in attendance to receive the pin and certificate. Trish Belcher (Pat Brady) is handling this and will provide additional details. Currently, there are no plans to gather on Sunday morning.
These are initial plans – if you have any other ideas and/or recommendations, please let us know. We will follow-up with additional information, cost, etc., as we get closer to the date. It is our intention to keep the cost at $35 or below. For now: Reserve the date 13/14 September 2019. Rooms have been reserved at America Inn for the 13th and 14th. (25 is the max number allowed of blocked rooms) Classmates calling to reserve must use the block name, "class of 1969". Reservations must be made before August 16, 2019. The phone number at the front desk is 641-648-4600. As soon as we have information on the Super 8 we'll update the website.
As we did for our 40th and 45th Reunion, we are seeking donations to help defray costs. If you can contribute, please send your donation to the Class of IFHS 1969, C/O Robert Hill, 1731 Louis PL, Iowa City, Iowa 52245. Money raised during the next few months will go to determining the final ticket cost, and the quality of food served, etc.
We look forward to hearing from you.
"The Current Committee"
Robert Hill, Linda (Goodenberger) Pierce, Thurston Lamberson, Anne (Harris) Voge, Barb (Stevens) Lyon, Chris White, Laura (Fogarty) Hartkopp, Pam (Schweiger) Ausman, Trish (Pat Brady) Belcher
New Committee volunteers are always welcome!!
Saturday morning we will hold the Memorial Service where we remember the 25 Classmates who have passed away and dedicate our new project. Details on a separate Aboretum Page. UPDATE ON FUNDRAISING.
The Arboretum Project wll have updates posted.
UPDATE: Aziz Karimi (Now Aziz Budri) our foreign exchange student has been located. Take a look at his Profile for upt to date information.
December 2014 Our Classmate Dave Oppold passed away.
June 2015 Our Classmate John Pommrehn passed away.
November 2015 Our Classmate Merle Christensen passed away.
August 2015 Our Classmate Larry Diebler passed away.
April 2016 Our Classmate Mark Johnson passed away.
December 2017 Our Classmate Randy Jedele passed away.
February 2018 Our Classmate Greg Bitters has passed away.